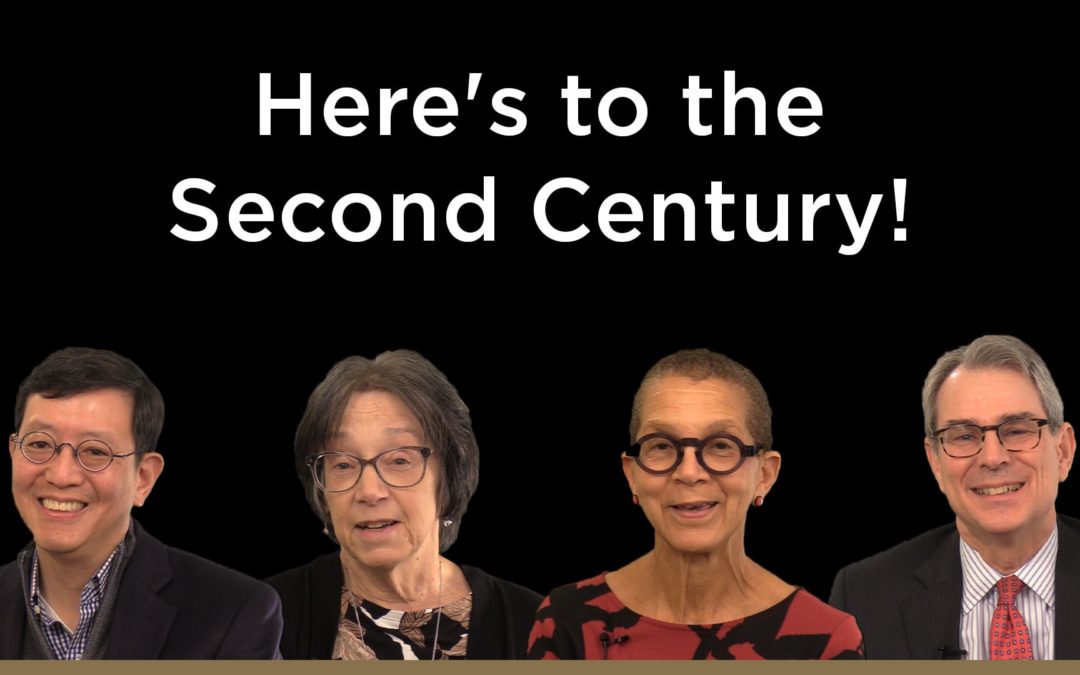 In celebration of ALI's 100th Anniversary on February 23, 2023, members of the ALI Council take a moment to thank ALI members for their dedication to ALI's mission to clarify, modernize, and improve the law.
This video features the following Council members in order of appearance:
– Roberta Cooper Ramo (ALI President Emeritus), Modrall Sperling
– Diane P. Wood (ALI Director Designate), U.S. Court of Appeals, Seventh Circuit
– Ivan K. Fong, Medtronic
– Wallace B. Jefferson, Alexander Dubose & Jefferson
– Paul L. Friedman, U.S. District Court, District of Columbia
– Raymond J. Lohier Jr., U.S. Court of Appeals, Second Circuit
– Nathan L. Hecht, Texas Supreme Court
– Marsha E. Simms, Weil Gotshal (Ret.)
– John B. Bellinger III, Arnold & Porter
– Lee H. Rosenthal, U.S. District Court, Southern District of Texas
Learn more at http://www.ali.org.